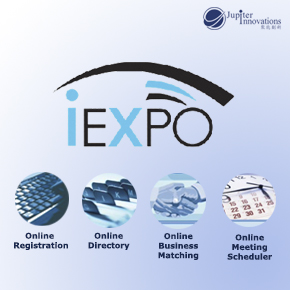 iExpo Services
iEXPO will give PEOs, PCOs companies and Trade Association for a online & onsite platform to help them eliminate the normal task force on physical event by provide a complementary Online platform for their Exhibition, Conference and Event which are fully interactive and available 24/7 and full service through Onsite services.
เกี่ยวกับ Jupiter Innovations (Thailand) Co.,Ltd.
We develop online, Web-based software applications, offered these application as a service to partners and corporations to enhance the impact Thailand's MICE industry to the world and to create a sustainable presence for Thailand's MICE industry to compete efficiently and effectively in the international arena.
ขั้นตอนการขอรับสนับสนุน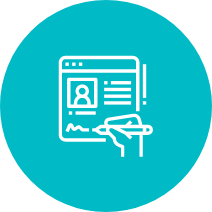 1. ลงทะเบียน
ลงทะเบียนเพื่อค้นหานวัตกรรมและบริการ

2. เลือกบริการ
เลือกนวัตกรรมและบริการที่ท่านสนใจ

3. ชำระเงิน
ทำการชำระเงินกับผู้ให้บริการนวัตกรรมโดยตรง

4. แลกรับสิทธิ
ทำการใช้สิทธิประโยชน์หลังการซื้อขาย